Hans & Greta
På svenska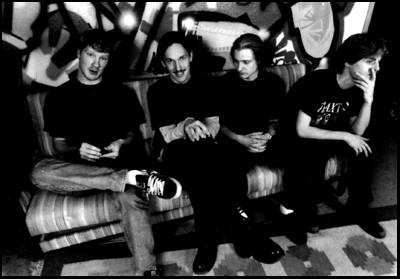 Hans & Greta are Björn (bass), Qne (guitar), Olle (drums) and Niclas (vocals & guitar).

The band formed in Sala 1992. Since then, they have had hundreds of gigs around Sweden. Highlights have been Dalarocken '94, Salafestivalen '95 and Hultsfredsfestivalen '95. From this they have become a really tight and well working live band, that spreads and shows an almost uncontrolled energy on stage. Songs like "X" and "Sibylla" have been played frequently on the radio (Swedish national radio channel P3) and "X" even managed to place itself on P3's Playlist!

The group has, after playing energetically live and appearing on loads of compilation CDs and cassettes like Levande Flådd and Definitivt 50 Spänn IV, finally finished their debut album titled "Snabbmat för folk i farten". The title lets you know what's on it; thirteen easy-chewed tracks, served at a high tempo for people who really don't want to or have time enough to sit still. There is no great plan behind their music, only to change the world.

Hans & Greta sadly decided to call it quits in April 1997.

Hans & Greta at myspace  http://www.myspace.com/hansochgreta

Albums & CDs
Lyrics
Snabbmat För Folk I Farten, Beat Butchers 1995, ORCD 20
1. Det Var Inte Vi, Det Var De Andra
2. Sibylla
3. X
4. Bop Bop Bil
5. Kvinnor Och Män
6. Mansgris
7. Sången Om Allt
8. Historiska Män
9. Trasiga Kläder
10. Johnny På Centralförrådet
11. Vin & Starka Drycker
12. Glad
13. I Min Säng
14. (not listed)

Recorded at Traxton Recording, jan 1995 by Christian Edgren and at Studio Underground, Västerås, april 1995 by Pelle Saether. Mixed at Studio Underground by Pelle Saether. Design: J.F.F/Huber. Photo/Cover + sausage picture: Lasse Trangius. Photo/Group: P.E. Hagman. Lyrics and music by Hans & Greta.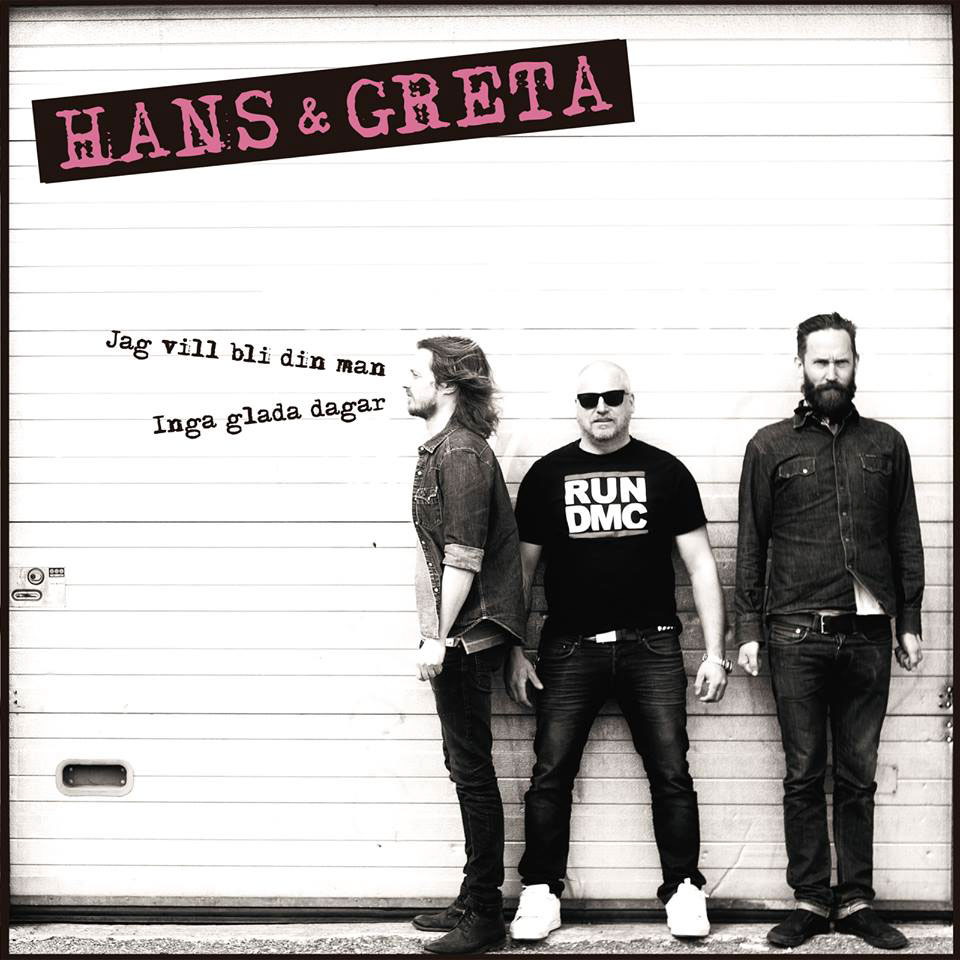 Hans & Greta - Jag vill bli din man
(Beat Butchers 20014 ORS 49 Rosa vinyl)
1. Jag vill bli din man
2. Inga glada dagar

On other labels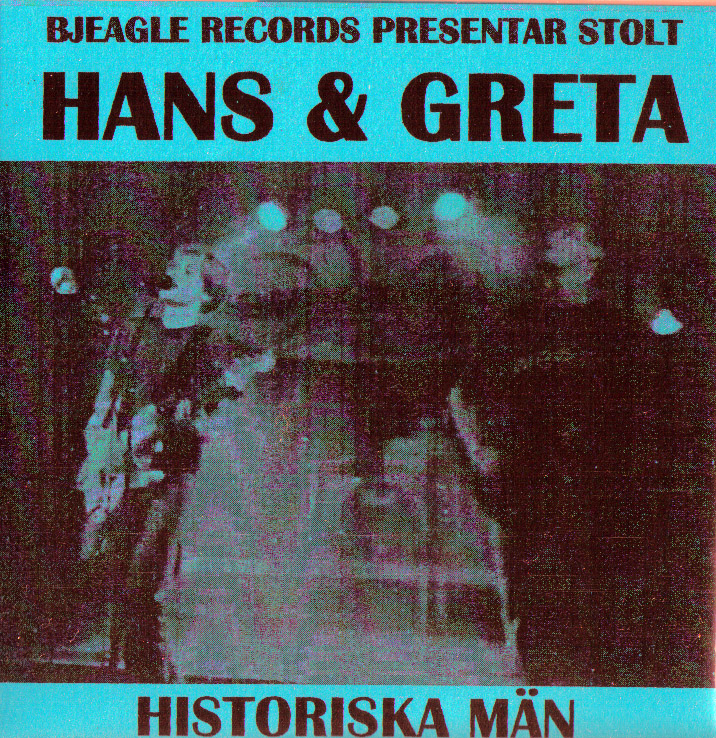 Hans & Greta - Historiska män
(Bjeagle records 2009 Bear 007)
1. X
2. SÅngen om allt
3. Mollys läpp
4. Historiska män
5. Noll till hundra
6. I min säng
7. Problem
8. Vedspis
Compilations
Levande Flådd Punksamling -94 (SGR001, CD 1994 Snorgrönt Records) Song: Sibylla
Karl för sin hatt (BIRD 066CD /RckF CD003, CD 1994 Birdnest / Rockford records Songs: Arg, Vedspis
Beat Butchers 1996 Promo, Beat Butchers OR-PROMOCD 1 CD, 1996. (I Min Säng)
Röjarskivan Andra spyan (ÄGG-24, CD 1996 Ägg tapes & records) Song:Vin och Starka Drycker
Beat Butchers Promo 1996 (OR-PROMOCD1, CD 1996 Beat Butchers) Song: I Min Säng
The Greatest Hits Of The Very Best Of The Ultimate Definitivt (RABB9811CD, CD 1998 RABB Records) Song: Sibylla
Beat Butchers 15 År - 12 Covers (ORCD 36, CD 1999, Beat Butchers) Song: 1000 Religioner (Svart Snö)